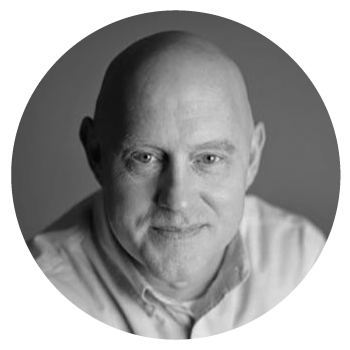 I think our authenticity comes through, our passion for change. We are helping people change. Ramesh and I bring a lot of fun and excitement to the class. We don't want to kill anybody by a PowerPoint slide deck. So we ask lots of questions. We allow the students to ask many questions. We don't just cut people off and throw things in the parking lot. We go over and above; we will spend more time after class. We will book special sessions to answer specific questions. If stuff makes it to the parking lot and we don't feel like we have given it enough really in-depth conversation or even book more time with people to walk through their problems and their specific context. We don't like to have the class derailed by one individual, two, or whatever individuals particular issues they are trying to solve. We'll give them that time, coach them, and give them better answers. We spend considerable time after the class. We book multiple sessions with the students to help them make sure they're prepared to take the exam.
We have a super high pass rate. I think we're at 99% right now since COVID started. We're probably a hundred percent. I believe we have one person that hasn't passed, but they just haven't taken it yet, in all of the classes we've done.  We do a lot of customer care. We walk with the students. Another reason is we like to have a lot of fun. We take many breaks. So people stay fresh because this new online learning environment is challenging. And so we take many breaks and give people many chances to get up, get a cup of coffee, whatever. We respect their humanity and keep the class at a good pace. Ramesh is one of the most amazing trainers.
The feedback we get all the time is: okay, that was the most fun class that could have been boring as heck. But you guys made it lively and fun. We got a lot of excellent positive reviews. We're probably pushing 4.7 + stars out of five on all of our reviews, and these are anonymous blind reviews. So we don't know who says what, but we get excellent reviews. We pour ourselves into it. We are exhausted, Ramesh. What do you say about being spent at the end of class?
our authenticity comes through, our passion for change
Yeah, the more exhausted we are, every day, the better we did. We gave the best we can to the student. That's our performance indicator. In addition to what I had mentioned, I guess it goes back hand in hand to what you asked, right? Who are those SPCs, RTEs, etc.? Why somebody gets a certification? The same thing holds good for gold partners.
Some gold partners get into the arena, right, the fighting arena you call it. Let's call it that way of teaching, or consulting, to help the passionate individuals truly. We are on that spectrum, which is 2% of the world out of the hundred gold Partners. We occupy two percent space; the remaining 98% might still be going into this production model manufacturing model of mass-producing SPCs because the companies are immense. Maybe they need overhead. The unfortunate reality is that they don't apply the same principles as the master and try to teach others. Be lean, be green, be agile. They're not doing that. Unfortunately, it goes back to the same boomerang effect. Whatever you throw, it all gets back at you.  So if you teach with passion, if you try to resonate with students on solving a problem, we can only do that effectively if we practice it. We are trying to solve the education problem of SAFe. I have seen numerous people who are already certified who come back to our class for free. We invite them to sit in, and they say, "Wow! My workbook was empty, Ramesh in the last class. I don't want to name the trainer, but you made it full. I like it right now." We don't want to do it, namesake. Everyone is professional. You give them a slight nudge; they will pass the exam. Come on; it's not rocket science, you know, even a rocket scientist can pass the SPC exam.
The thought process is: how are we trying to help the community in the field of transformation in training? The same rule applies. The same logic applies. I became an SPC for XYZ blank. I became an SPCT for XYZ blank. We are a gold partner for XYZ blank. It's the same concept if you apply, and the beauty is that we are fortunate to preach what we practice. Or practice what we preach.
We are there for you always.
 And by the way, from AgileFire standpoint, if you have already taken a course with us and become certified. It happens. The world happens; you had an opportunity; the budget is available. Your boss wants you to get certified, whatever the reason is you participate as an SPC, RTE, whatever. Now that you have an opportunity, and you had that epiphany moment, the aha moment. Okay, great. Call us, get in touch with us. We might give you just a participatory fee because you're not going to take the certification exam anymore. Spend time with us for three more days in the upcoming class. We invite you because that is the very concept of AgileFire alumni that we always boast about. We are there for you guys. We are there for you always.
Didn't Find What You're Looking For?